THE FIFTH ISSUE OF FIHRM-AP - Promoting Interethnic Reconciliation and Inclusiveness: Examining the Framework of Reconciliation Action Plans in Australian Museums
Author: The editorial team of FIHRM-AP official website



---

Promoting Interethnic Reconciliation and Inclusiveness: Examining the Framework of Reconciliation Action Plans in Australian Museums
The term "indigenous peoples" generally refers to the "earliest inhabitants of a certain land." They have their own languages, cultures, beliefs, and bodies of knowledge, which form distinctive social, economic, and political structures, deeply rooted in their lands.[1] However, under the impacts of modern imperialism and colonialism, indigenous peoples have often become marginalized groups subject to foreign oppressions throughout history. Even today, they face challenges like insufficient political representation[2],limited access to social services, language and cultural loss, and more. To improve their status culturally, politically and socially, addressing this difficult history and facilitating reconciliation between indigenous and non-indigenous groups are vital in the practice of addressing human rights issues.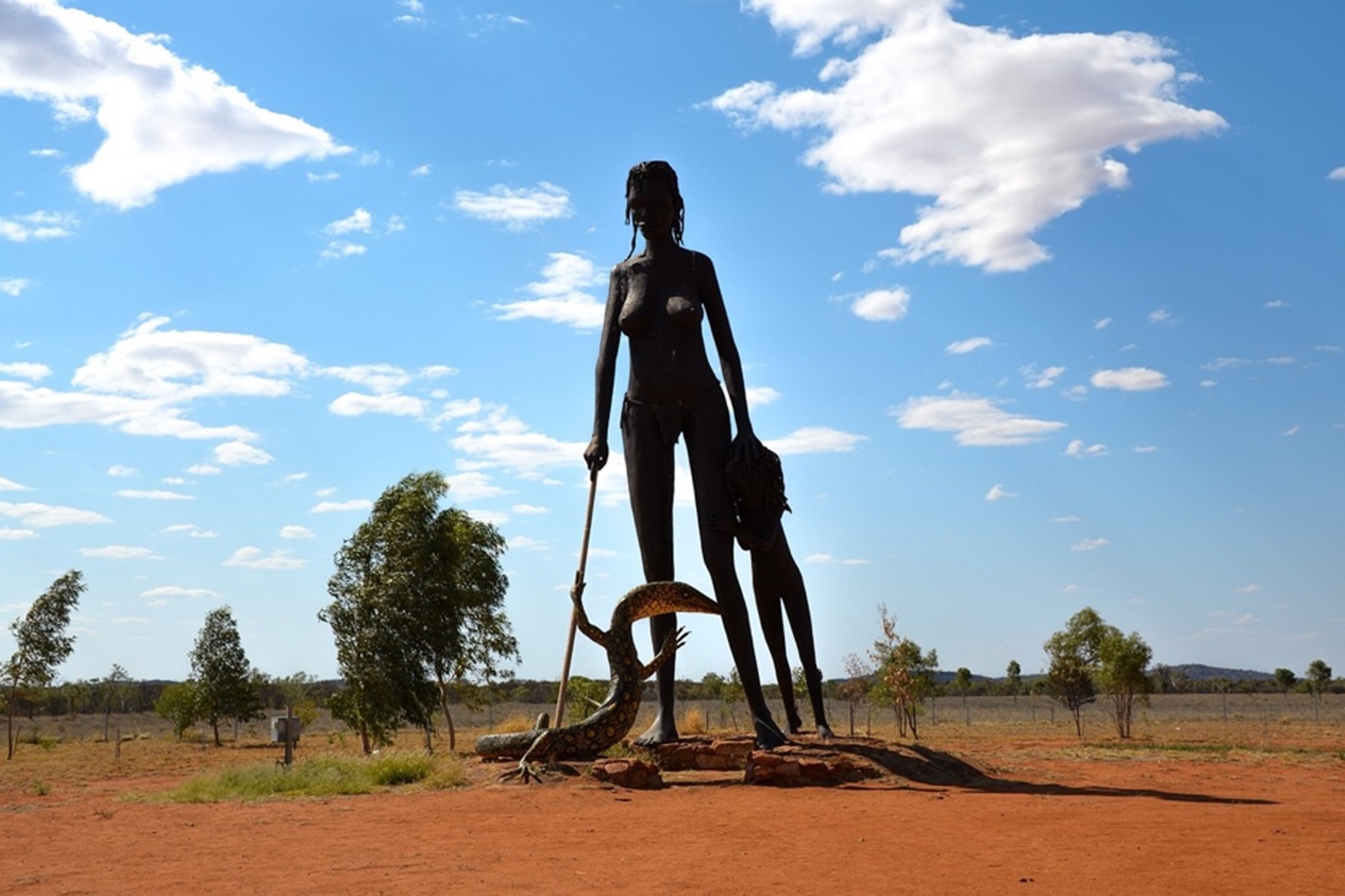 Anmatjere Man, installed in the remote desert region of Northern Australia. Created by sculptor Mark Egan, the work consists of two sets of sculptures: one depicting a male Indigenous warrior and the other depicting a mother with her child. The sculpture symbolizes the unwavering spirit of Australia's indigenous peoples and their difficult history. Image sourced from Pixabay.
As a leading organization driving national reconciliation efforts, Reconciliation Australia, founded in 2001, aims to strengthen relationships between Aboriginal and Torres Strait Islander Peoples and non-indigenous Australians for the collective well-being of the nation. In 2006, the organization launched the "Reconciliation Action Plans" (RAPs), offering guidance to various industries within the country to promote reconciliation through the establishment of sustainable action strategies. RAPs encompass a framework that lays out four distinct stages[3] for the implementation of reconciliation actions:
Reflect: Taking about a year to organize plans for future reconciliation actions and negotiate measures during this stage.
Innovate: Over a period of about two years, the goal is to establish optimal approaches for advancing reconciliation within the organizations, embodying reconciliation strategies and initiatives.
Stretch: Lasting about two to three years, the emphasis is to embed reconciliation measures within the organization's operations and promoting reconciliation within its sphere of influence.
Elevate: Developing the organization's leadership role in national reconciliation actions. Organizations can establish a solid strategic relationship with Reconciliation Australia to actively advocate for community empowerment and social change initiatives.
Museums, as educational institutions interpreting history and culture to the public, have the capacity to influence interethnic reconciliation efforts by incorporating more just, equal, diverse, and inclusive perspectives into their narratives. Numerous cultural institutions of various sizes, including museums and art galleries, are involved in the "Reconciliation Action Plans," and can undertake innovative reconciliation projects and practices within their areas of expertise.
Regarding the "Reflect" stage, the Museum of Australian Democracy (MoAD) in Australia shared its progress during this phase, including updating guiding information to better encompass indigenous stories associated with the building (formerly the parliament house), designing learning activities for schools to enhance students' understanding of indigenous history and cultures, and involving the working group in training to raise cultural awareness among staff. Yet more crucially, the "Reflect" stage helped MoAD in establishing the focus of its future actions, positioning the institution as a storyteller of vital national narratives, promoting a deeper understanding of the history and lived experiences of the First Nations deeply embedded in the nation's narrative, and comprehensively showcasing Australia's social, political, and democratic history. Currently, MoAD has progressed into the "Innovate" stage of reconciliation, focusing on enhancing its relationship with Indigenous and Torres Strait Islander Peoples.[4]
The light performance at the Museum of Australian Democracy. This historical building was the old Parliament House in Canberra. Photo credit: Buttontree Lane, licensed under CC BY-NC-ND 2.0.
Similarly, in the "Innovate" stage, the Australian National Maritime Museum released its 2021 "Innovate" RAP, outlining its previous efforts in deepening understanding of indigenous maritime cultural heritage through curation, collection research, and cultural program initiatives. As a recent example, the museum launched a series of exhibitions and dedicated collection projects in response to the National Reconciliation Week[5] in 2023, with a special exhibition entitled Shaped by the Sea focusing on the unique relationship between Australia's continent and surrounding oceans. Drawing on both scientific and indigenous perspectives, the exhibition comprehensively harmonizes people's understanding of this ancient continent. During this stage, the museum also published Signals, inviting indigenous staff members, cultural workers, and external contributors to share their research and explorations of indigenous maritime cultural heritage.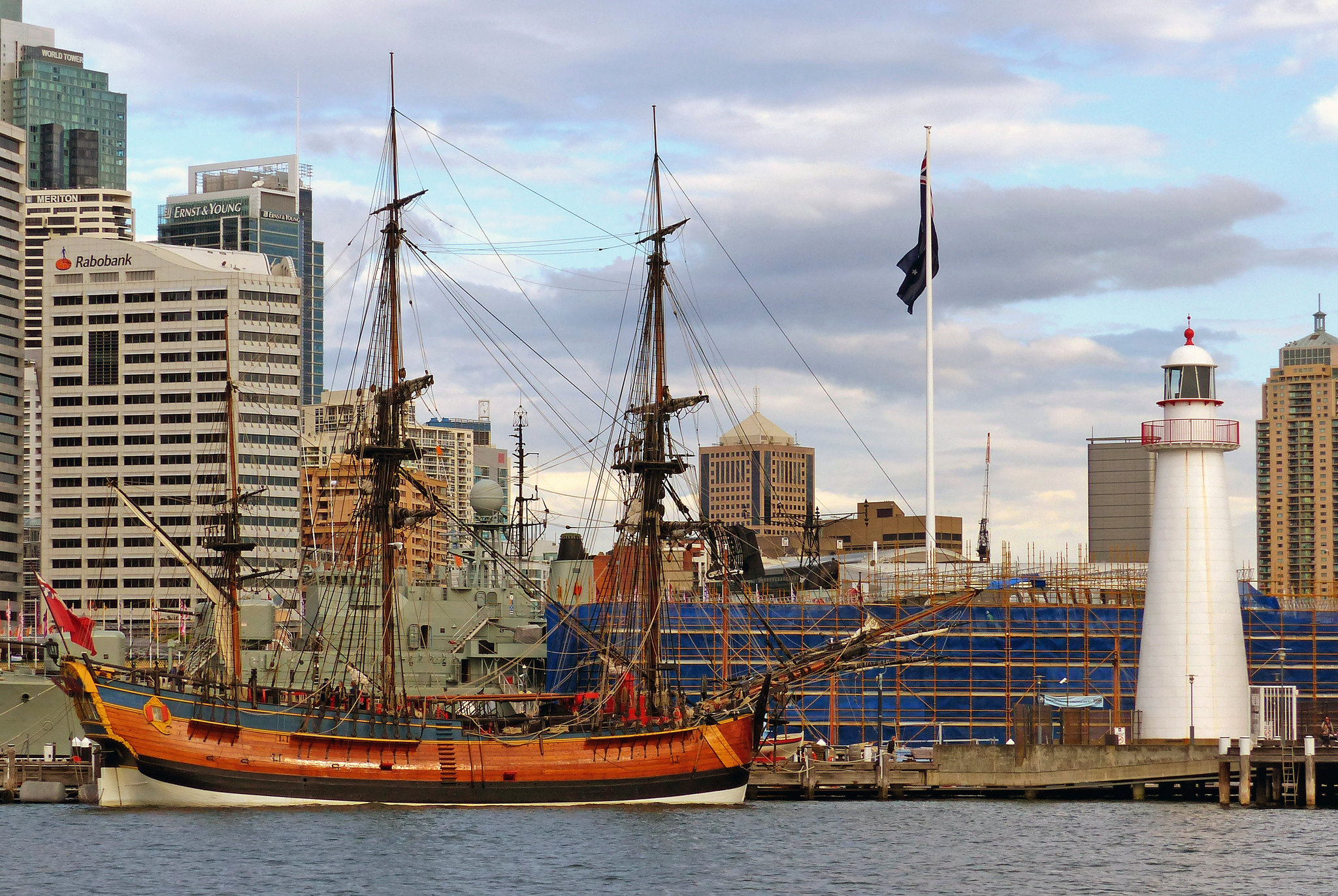 Australian National Maritime Museum is one of the important buildings in Australian's maritime cultural heritages, with a series collection of artworks and exhibits about navigation, coast, Navy, and maritime culture. Photo credit: Bernard Spragg, marked with CC0 1.0.
As one of the top national museums, the Australian Museum has progressed to the "Stretch" stage of its RAP.[6] It shared its achievements and significant insights from the "Innovate" stage, which included involving indigenous staff members in the planning process, providing training to all staff members, participating in the National Reconciliation Week, and offering professional education and employment resources to indigenous staff members, cultural workers, and individuals. Moving into a more advanced phase, the Australian Museum plans to integrate reconciliation measures into its long-term operational strategy during the "Stretch" stage, take monitoring and reporting of action outcomes to the next level, and align its policies and procedures with the current industry guidelines proposed by the Australian Museums and Galleries Association.
Barka: The Forgotten River, the recent exhibition in Australian Museum, articulates the story and the present difficulties of the third-longest river, Barka (Darling River). The exhibition calls for people's awareness of the importance to understand and maintain the relationship between people and river source. Photo credit: Tim J Keegan, licensed under CC BY-SA 2.0.
When we look back on the historical traumas and memories, achieving interethnic reconciliation and mutual understanding between groups may be a long-term endeavor rather than a few years' efforts. Still, it remains imperative for individuals to confront difficult historical legacies and take actions. In the pursuit of reconciliation, a systematic and pragmatic framework is key. This new framework also should offer guidance to organizations and integrate their actions towards a common practice for reconciliation.


---
[1] For the definition of indigenous peoples, please refer to the definition provided by the United Nations.
[2] In the decision-making processes that impact indigenous affairs, their own voices are often excluded or inadequately represented. This is particularly evident in projects affecting their lands, where the legislative and administrative measures are established without consulting or incorporating their opinions. As a result, indigenous peoples have frequently been displaced from their ancestral lands due to reasons such as the exploitation of natural resources. For more information, please visit here.
[3] The complete framework of the Reconciliation Action Plans
[4] For more information about MoAD "Innovate" RAP (2023-2025), please visit here.
[5] For more information about Australian National Maritime Museum "Innovate" RAP (2023-2025), please visit here.
[6] Held annually from May 27th to June 3rd, National Reconciliation Week in Australia commemorates significant events in Australian history. On May 27th, the anniversary of the 1967 national referendum, Australians voted to remove discriminatory laws from the Australian Constitution that targeted Aboriginal and Torres Strait Islander Peoples. June 3rd marks the anniversary of the High Court's Mabo decision in 1992, which recognized that Aboriginal and Torres Strait Islander Peoples have inherent rights to land despite British colonial rule. Throughout Australia, various locations, schools, educational institutions, universities, local councils, and community groups participate in commemorative events during National Reconciliation Week.
[7] For more information about NMA Stretch 2022 – 2025, please visit here.