The Historical Scenarios of the White Terror in Taiwan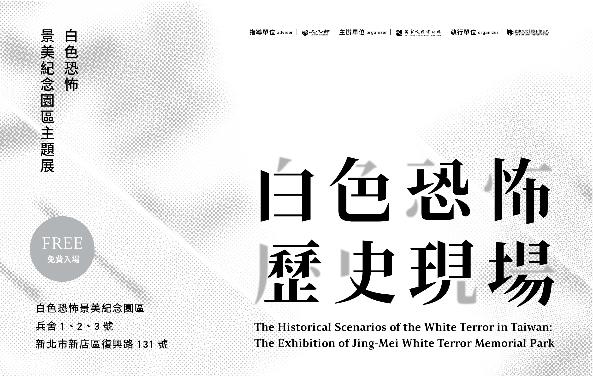 The Historical Scenarios of the White Terror in Taiwan
The Historical Scenarios of the White Terror in Taiwan: The Exhibition on Jing-Mei White Terror Memorial Park
Jul. 26th, 2021- Dec. 31st, 2021
Venue: National Human Rights Museum- Jing-Mei White Terror Memorial Park
(131, Fuxing Rd., Xindian, New Taipei City, Taiwan)
The National Human Rights Museum is the first human rights museum in Asia to be located at the site of injustice. Since its establishment in 2018, it has taken "human rights" as its core value to restore and represent the space. Building it into a room for continuous dialogue and reflection is also an essential task of the National Human Rights Museum to promote transformational justice.
The thematic exhibition of Jing-Mei White Terror Memorial Park is knowledgeable and promotes the public's understanding of the authoritarian regime and allows mutually conflicting opinions obtained in the exhibition hall, providing an opportunity for communication.
The exhibition provides visitors with a structured and contextual introduction of the complex history of the White Terror era that is based on the viewpoint of human rights. It also tries to guide the audience to reflect on the connection with contemporary times after understanding the human rights violations of authoritarian rule.