Call for papers for FIHRM 2022 - Deadline extended to August 1st!
Museums under Pressure: Government, Community, Autonomy
The annual conference for the Federation of International Human Rights Museums (FIHRM) will take place in Oslo, Norway, on 19–21 September.
An international call for papers is now open and FIHRM welcomes your submissions. FIHRM invites proposals from museums that engage with human rights issues and seek to challenge traditional museum thinking and practice while dealing with sensitive or controversial topics. The call is open to colleagues at museums and other institutions affiliated with FIHRM, as well as institutions related to this field of work, regardless of its size, resources, or location.
The FIHRM 2022 conference is organized by the Norwegian museum network for democracy and human rights (Demokratinettverket).
Deadline for this open call is June 1st, 2022. If you wish to submit a conference paper, please consider the following:
The conference aims to critically discuss the relative autonomy and margins of action for Human Rights museums and related organisations, an urgent topic for museums in several countries today. What types of relations exists between museums, governments, and other power holders? How do such dependencies shape the role of museums and their engagement with subjects considered to be sensitive or controversial?
The conference further aims to map the current situation for museums dealing with human rights worldwide that address social, cultural, and political inclusivity/exclusion from different angles. The conference especially welcomes submissions with best practice examples where the goal is to address and negotiate inclusivity, within the museum space and/or in society in general. What approaches or strategies for inclusion have proven to be especially relevant for human rights museums?
The objective for all FIRHM conferences is to share experiences of participatory practices, developments of competences and methods, and community-based relationship building. If you have a relevant, inspirational and pioneering project, we urge you send a submission for consideration.
The 2022 FIHRM conference will have a global scope and welcomes submissions from all continents. Within the broad diversity of international cases and approaches, the conference will pay particular attention to museums in Eastern Europe and their efforts to maintain autonomy. The conference will also address the severe situation for museums in Ukraine, caused by brute invasion and war. Secondly, museums and museum practices in the Nordic and Scandinavian countries will also be given an increased focus during the conference. Submissions from speakers that can be present at the conference might be given priority, although digital presentations may also be taken into consideration for the programme.
Please submit your abstract of 300 words for a 20‐minute paper, along with a short CV, Deadline is extended to August 1st 2022,to: post@demokratinettverket.no
For inquiries, please contact the organizing committee: Torleif.Hamre@eidsvoll1814.no
A detailed programme for the conference will be published and continually updated here and the Norwegian museum network.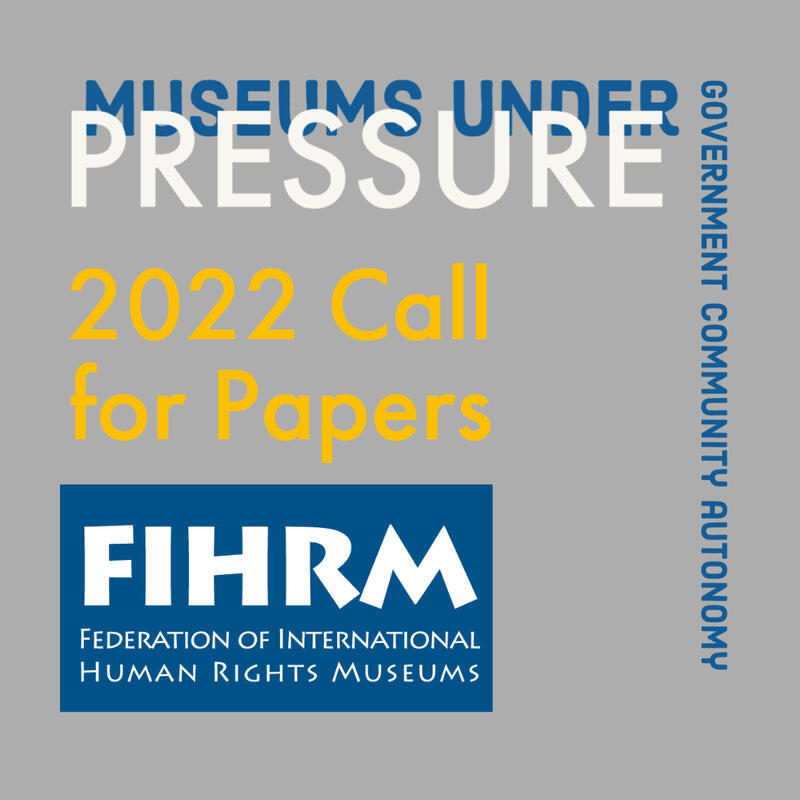 FIHRM 2022 Call for Papers